We all know that TSA lines can have very unpleasant surprises such as confiscating belongings, loosing luggage, and pat-down searches. They can even be as unpleasant as changing carry-on weight limits without a warning.  That is why it is important to check the TSA rules and standards before you embark on your travels.
Your Educated Gypsy Travel Planner,
Susan
Prior to getting to the TSA agent's podium, a red-jacketed person (that I thought to be an American Airlines subcontractor) was resolute that I put my suitcase in a bag sizer. Bear in mind that I was flying in business class, and that I've taken this same 21-inch four-wheeled suitcase all around the world on many different air lines.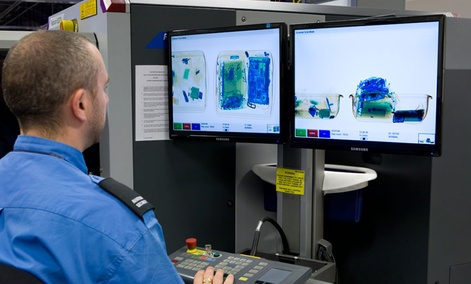 To make a long story short, it was rejected because it was "too big." What I was unaware of, is that American, Delta, and United airlines has updated their carry-on bag policies, including a 14-inch maximum width.  Most carry-on bags including my Rimowa average 15 inches wide. Even though it's an inch shorter than the 22-inch length limit and an inch below the official 9-inch depth limit. Therefore I went back to check-in and the line was so long to the point that I had almost missed my flight.  I was then informed that this is a new "FAA regulation," a questionable claim given that not all airlines have the same allowances.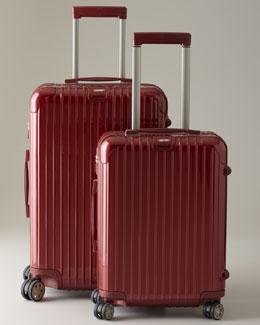 These new carry-on size limits are a very recent change for example United airlines made the change on March 2, 2012.  These carry-on size limit changes can be very frustrating for travelers that would prefer to use their favorite carry-on bags but have to leave them at home because they exceed the carry-on size limit.
Something that I have found interesting is that not all airlines have a consistent carry-on size limit.  Case in point Southwest and JetBlue have a more generous 24 by 16 by 10-inch carry-on limit, which makes that "FAA" claim suspect.
If you're looking for the "perfect" carry-on bag, allow me to offer some helpful advice.
Make sure it's small enough to comply with even these new, more stringent size limits.

Four-wheeled suitcases (so-called spinners), in my opinion, are easier to handle than two-wheeled models, also my opinion is that spinners are handled more gently by baggage personnel.
Unfortunately however, there aren't that many rolling carry-ons that are compliant with the new Delta/American/United guidelines. The issue isn't with the 22-inch length, due to the fact that they are widely available; the true conflict lies where I had my discrepancy: in the 14-inch width. In fact, I couldn't find a single suitcase from my beloved Rimowa brand that is compliant with the new carry-on size limits, nor could I find a current model from Samsonite.
Some of the four-wheeled carry-ons that are compliant with the new carry-on size limits are the Briggs and Riley U122CX Baseline at 21 by 14 by 7.7 inches and 8.9 pounds (approximately $469) and the Travelpro Platinum Magna at 21 by 14 by 9 inches and 7.6 pounds (approximately $239). Although the Briggs and Riley is more expensive, it does come with an unconditional warranty: no matter who's at fault (you, the airline or any other party) they'll fix it for free for as long as you own it. Regardless of which you choose, it is important to be aware of the warranty protection.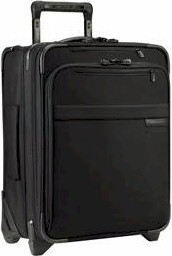 A great budget choice is the hard-sided CalPak Valley 20-inch Carry-On Spinner at 20 by 13.5 by 9.2 inches and 7 pounds (approximately $60).
With a little research, you'll find that several other carry-on bags meet the new size requirements, but many current models are too big by just an inch or even a half-inch. And don't assume that you'll be able to sneak by just because your bag is an inch too big. As I discovered, you'll be rolling the dice with your travel plans.
To avoid any undue stress click here to view the updated carry-on size limit list and find one that will satisfy all airlines.
Original Article by George Hobica at usatoday.com
We love referrals! Please share this with all your family and friends!