Experience Beer Tasting Cruises
I guess I never knew how popular beer was these days; turns out that AmaWaterways has hit a very popular subject with their themed cruises–BEER.  I've always liked beer with pizza or good Cajun food.  But you know how good sausages taste with it also.
So far in 2015 there will be 2 beer themed cruises and they are selling out fast. Take a look at these 2 options and grab a cabin before they're gone.  Let the good times roll!
Your Educated Gypsy Travel Planner,
Susan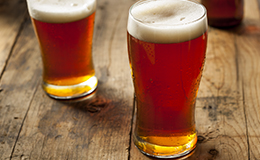 Brand new for 2015 are beer-tasting cruises! The Tulips & Beer Cruise offers a 7-day experience to tour through the Dutch and Belgium Waterways.  See the beautiful, lush and rich green countryside of Kinderijk in the Spring. Each day as you travel through different cities and you can try beer from different breweries. To list a few of the places you can try beer from:
Amsterdam, Heineken Experience tour

Nijmegen, Brewery de Hemel excursion

Brussels, Cantillon Brewery excursion
Coming along is a beer connoisseur Don Russell also known as Joe Sixpack. He has written a weekly column on beer in the Philadelphia daily for the past 15 years. Also He is the author of three books and has traveled the world experience different beers.
Also, the holiday cruise is a 7-day cruise that embarks on a journey from Nuremberg to Budapest. You'll have the opportunity to travel to Prague and Vienna to have a beer-tasting experience.
We love referrals! Please share this with all your family and friends!