DO YOU HAVE A PASSION FOR
HISTORY, ARCHITECTURE, ART,
CULTURE, & BRILLANT LANDSCAPES? 
SUSAN ROGERS LISTENS TO YOU &
HELPS YOU SELECT THE BEST
MOST LUXURIOUS,
HIGH QUALITY
ALL-INCLUSIVE CRUISES!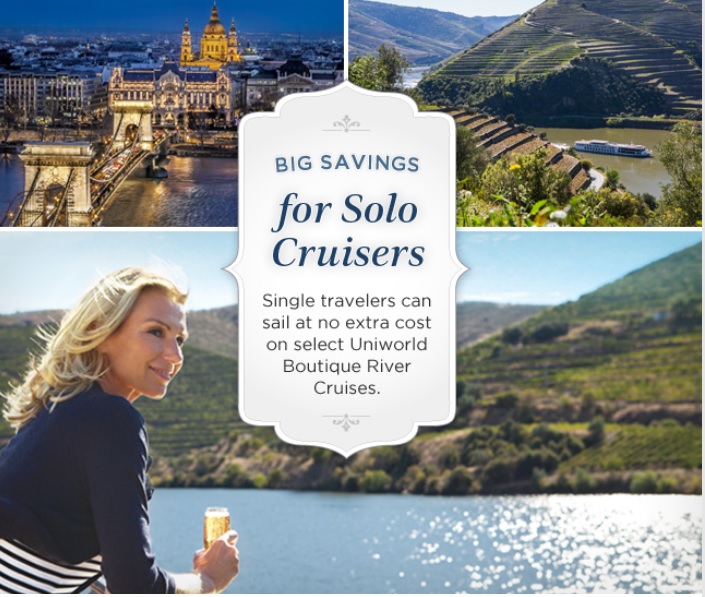 SINGLE CRUISERS AT UNIWORLD ALL INCLUSIVE CRUISES
Do you enjoy quality of Service?
TRUE ALL-INCLUSIVE BOUTIQUE RIVER CRUISING™: All gratuities onboard and onshore; unlimited beverages onboard including an extensive selection of distinctive wines, craft and regional beers, spirits, cocktails, and non-alcoholic beverages; shore excursions with local experts as your guide; free Internet and Wi-Fi on our singles cruise; and all arrival and departure day transfers.
Who will enjoy this cruise?
Students of history will be fascinated by the D-Day memorial sites and the square in Rouen where Joan of Arc was martyred. Artists will delight in Monet's Giverny and Van Gogh's Auvers-sur-Oise. And all Francophiles will embrace the indelible, ineffable magic of Paris.
For more information contact Susan Rogers Today at (770) 560-2411
All Inclusive Solo Traveler Savings
ARE AVAILABLE ON THE FOLLOWING RIVER CRUISE ITINERARIES
Uniworld is pleased to offer special savings for singles cruise on some of our very best all inclusive cruises. We're waiving the single supplement fee usually charged for a guest staying in their own stateroom, which means you can set sail in your own private, luxurious stateroom at no extra cost. If you have been thinking about traveling single, this is the perfect time to book and take advantage of significant savings onboard a beautiful boutique river cruise ship, sailing our most popular itineraries.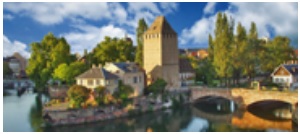 EUROPEAN JEWELS
Budapest to Amsterdam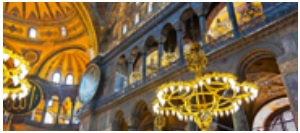 IMPERIAL CAPITALS OF EUROPE
Vienna to Istanbul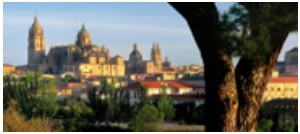 PORTUGAL, SPAIN, & THE DOURO
RIVER VALLEY
Porto to Porto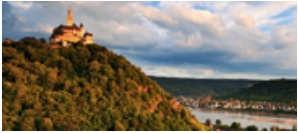 CASTLES ALONG THE RHINE
Basel to Amsterdam
More itineraries and dates are available for waived and reduced single supplement

To learn about the complete list Contact Susan Rogers
Call Today 770-560-2411