2014 & 2015 BFF Girls Getaways Dates!
October 25-29, 2014
April 23-27, 2015 &
September 24-18, 2015
We are happy to announce that we have 2015 dates for this fantastic experience! Whether single, married, or simply looking to get away with the girls, the B.F.F Girls Getaway Weekend (Best Friends Forever Girls Getaway) will be sure to deliver fun, sun and the ultimate girls bonding experience!
Ladies,
Are you stressed out and need a break?
Don't even have time to plan or research where to go?
I'll wipe that stress away and send you to paradise!
I visited Beaches Turks and Caicos this year myself. I got to see first hand what a great resort it is. When I visit resorts, I pay attention to details.
That's how I can promise "That picture you're seeing in your mind's eye is what you'll see when you get there".
The Gorgeous wrap around beach is ready for your toes. Love ocean front rooms? I do, and I can make sure you get that luxury all-inclusive vacation you deserve. You can even have a butler if you like.
Call your friends and then call me! You'll be glad you did.
Your Educated Gypsy Travel Planner,
Susan
770-560-2411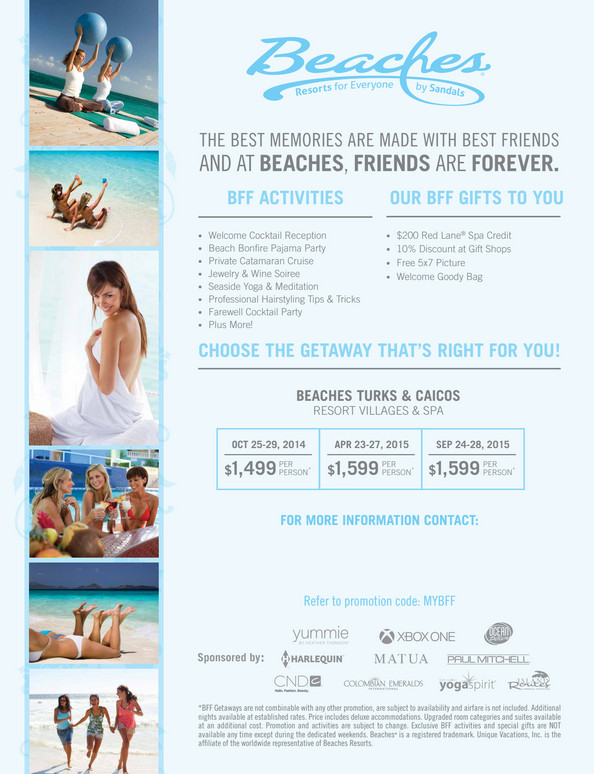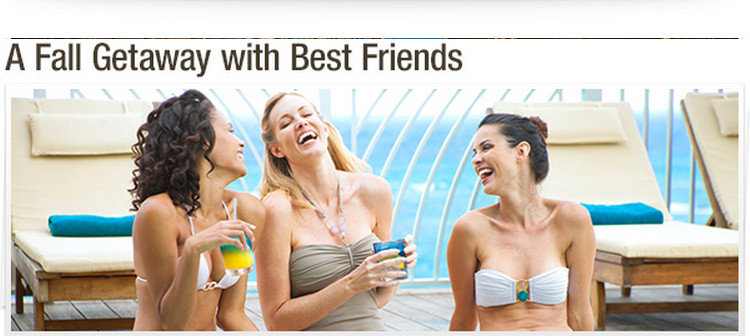 You can go on a 4-night best friends vacation in paradise Beaches Friends Forever Girls Getaway: Oct. 25 to 29, 2014 –

$1,499 per/person
You can discover why so many people are raving about the Beaches Best Friends Forever Getaway. Sometimes a girl just needs to…get away. What better way to do this than with a trip to Beaches Resorts with their best friends? Book their vacation to Beaches Turks & Caicos during October 25 – 29 2014 for them to enjoy exclusive activities and luxurious gifts including a Jewelry & Wine Soiree, Private Catamaran Cruise, $200 Red Lane® Spa credit, and so much more!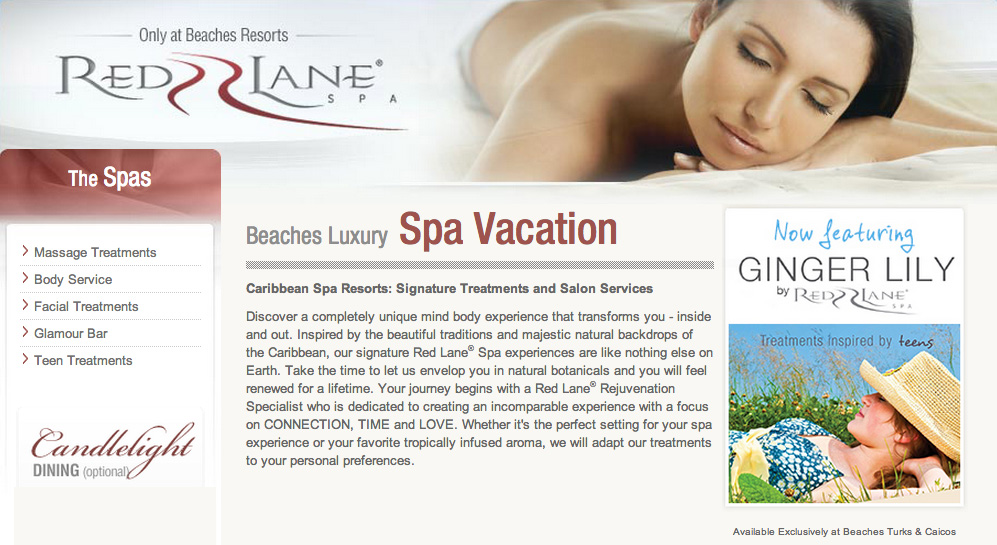 Let the aromas of the islands soothe your soul. Red Lane® Spa has launched a new soy candle collection inspired by the passions and natural scents of our Caribbean island destinations. Relish in tropical fragrances ranging from invigorating Lemongrass to sweet and fruity Wild Sugar. Or, they can kick back, relax and surrender to a state of bliss as they recall the breezy, summer beach days with the Sea Breeze candle. They can capture the essence of the Caribbean with this aromatic candle collection that transports them back to the islands with exotic bouquets reminiscent of their getaway!
We love referrals!!
Please share with friends and family!!!