LUXURY ALL INCLUSIVE VACATIONS DESIGNED by SUSAN ROGERS TRAVELS
For Couples, Families, Groups, and Businesses
Create the "Picture Perfect Experience" where "What You See is What You Get"!
ARE YOU STRESSED OUT?   OVERWHELMED?
Running Out of Time to Plan that wonderful Wedding, Honeymoon, or Vacation?
I'VE GOT GOOD NEWS FOR YOU!
Hi, I'm Susan!  First, let me just say Congratulations and thank you for visiting my website!
You know how frustrating it is to put all the pieces together to plan that wonderful wedding, honeymoon, or vacation?   I solve this!  I'll turn you into a Hero!
I'll take your dream and make it reality, because as an experienced traveler myself, I'll plan for you just as if I'm the one going.  I specialize in romance and relaxation for discerning couples, families, and friends, and I'll think of things you may never even consider.  All you'll have to do is just show up and relax.  I'll make sure that "WHAT YOU SEE in your mind's eye is WHAT YOU GET when you get there".
Leave your hectic and stressful world behind. Escape to a quiet and peaceful corner of paradise. Luxury, All-Inclusive Resorts and Cruises await you.   That means that you get the best of everything, all included, in one simple up front price!  I know just the place for you.
Susan Rogers Travels specializes in romance and relaxation at luxury all-inclusive destinations for discerning couples, families, and friends!  In the midst of planning the biggest day of your life you don't need another big task to worry yourself with!  You might want to plan a vacation or your honeymoon so you and your companion can enjoy some alone time together.  If you need to plan a destination wedding I can help get you all you need for your special day(s).  Don't let anything else stress you out, I've got you covered!  I promise to help lower your stress level and talk with you so that all of your wants and needs are addressed and covered!  I promise to help you get the most value for your money!   You'll be stress free, and look like a hero!  Think of me as the Easy Button.
We are a Sandals and Beaches Certified  WeddingMoon  Agency. I have personally visited all but two of their 21 resorts and I have a relationship with their management teams.  So I know from experience that Sandals and Beaches deliver what they promise!  Sandals and Beaches offer  All Inclusive Adult Only and Family Vacations and have been voted World's Best All Inclusive Resorts for over 15 years.
We also specialize in amazing small ship ocean cruises,  elegant river cruises  and luxury escorted tours all over the world.
So, let me help you relax and be stress free.  I'll make sure that "WHAT YOU SEE in your mind's eye is WHAT YOU GET when you get there".
Stay informed with Susan Rogers Travels Unique Vacation Recommendations! Get started today at: susanrogerstravels.com or contact me by phone:770-560-2411 or email: susan@susanrogerstravels.com!
I'm looking forward to hearing from you and helping you make your dreams come true!  With my help, you can have just what you're picturing in your mind.  It doesn't get any better than that. It's all about you!  I'll make you look like a hero.
Bon Voyage, Susan
Read What Clients Are Saying About Susan Rogers Travels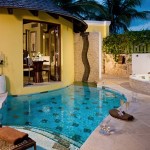 "From the moment we arrived until the day we departed we were treated like royalty. We certainly plan to make another trip to St. Lucia in the future but only if we can stay at the Sandals resort. I would not hesitate in the slightest to recommend to anyone I know to stay in what my wife and I have deemed Heaven on earth." 
Ben and Sandy Fralick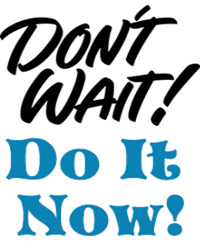 If you're always waiting for someone else to have fun, a lot of good times are going to pass you by. The purpose of my newsletter is to avoid that happening. Step up and step out! Learn to avoid those 4 awful words "I wish I had–."
Bon Voyage!
Susan Rogers