ALASKA WEB EVENT 
Save the Date
Date: Sunday, October 26     Time: 4pm EST
Please join us (from the comfort of your own home) for an inspiring, fun, and informative presentation about one of the world's great cruise and travel destinations in Alaska & the Yukon!
If you're thinking about going to Alaska next summer, signing up and watching this presentation will be well worth your time.   This in addition to the Explore 4 bonus special.  
Your Educated Gypsy Travel Planner,
Susan Rogers
When asked who invited you tell them Susan Rogers.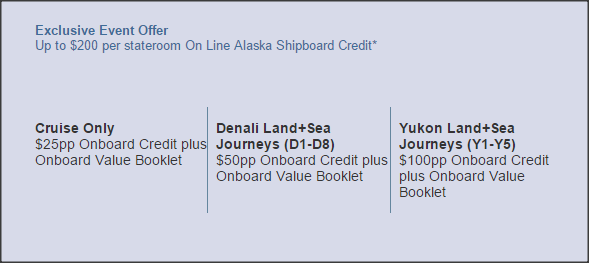 This 30 minute online event is easy to join and easy to participate in.
 Learn about the 2015 Alaska Land+Sea Journeys Holland America Line is featuring. You can ask questions and share comments and experiences.
Requirements
To take part in this special online event, you will need: a computer with a high-speed internet connection and computer speakers/headphones or a telephone (preferably with speakerphone).
Interested in securing

you

r

spot?
It's Easy:
Reply to this email and simply say "Sign Me Up" (hurry, space is limited)
When asked who invited you tell them Susan Rogers.

We love referrals! Please share this with all your family and friends!