Mark and I had a great time Friday night at Mt. Carmel Baptist Church in Demorest, Ga. We could really feel the warmth and friendship between the people there. A Sunday School class there wants to take a bucket list trip to Alaska next June 2015.

I'm going to help them get this group together, and YOU'RE INVITED TO GO WITH US! Alaska is in the top 5 places most people want to visit, and rightly so. It is gorgeous, massive in scope, and so much to see and do.
Yes, there are whales there in summer.There are also Alaska's Big 5–
caribou, grizzly bear, moose, Dall sheep and wolves. We saw them all in Denali National Park!
If you sign up to view this presentation being shown August 26, 2014; 7pm EDT, you will see what I mean. I have been twice myself already, and can see myself going twice more to see it all.
CONGRATULATIONS— YOU'RE IN FOR A TREAT!

Here is your event log-in information: for August 26, 2014; 7pm EDT

http://hollandamerica.adobeconnect.com/alaskayukon/
Test your On Line Alaska event connection in advance by clicking this link
If you have an Ipad or Iphone, download the app here -Ipad – Iphone app
Turn up your computer speakers, or call in:
888-398-2342; access code: 5168745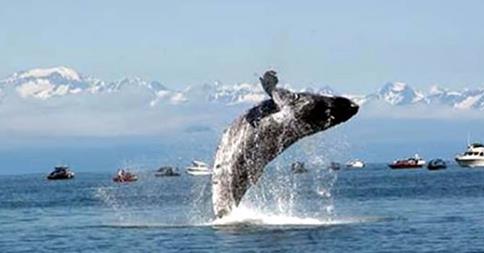 Please log in 10 minutes prior to the start of the webinar to assure you are on-line for the start. August 26, 2014; 7pm EDT
This is probably 30 to 35 minutes long. If they ask who referred you, tell them Susan Rogers. If you decide you want to join us, there will be rewards for you. In addition to these rewards, there is also this EXPLORE 4 promotion:
Book an ocean-view stateroom or above on select January 2015 – April 2016 cruises and receive all four offers below*:
1 FREE Signature Beverage Package*
• A value of us$100 per day, per stateroom (us$50 per person)
• Includes wine, beer, spirits, cocktails (including non-alcoholic), sodas and coffee (a daily limit applies)
2 FREE Pinnacle Grill Dinner*
• Receive one FREE dinner (per person) in the elegant, sophisticated Pinnacle Grill
3 FREE reduced cruise fares for 3rd/4th guests*
4 50% reduced deposit*
Exclusive Event Offer
Up to$200 per stateroom On Line Alaska Shipboard Credit*
∙ Spa & Salon ∙ Shore Excursions ∙ Drinks & Specialty Dining and more
REQUIREMENTS: To take part in this special online event, you need:
· A computer with a high-speed internet connection
· Computer speakers/headphones or a telephone (preferably with speakerphone)
AFTER YOU WATCH THE VIDEO, IF YOU'D LIKE MORE INFORMATION, EMAIL ME BY CLICKING HERE.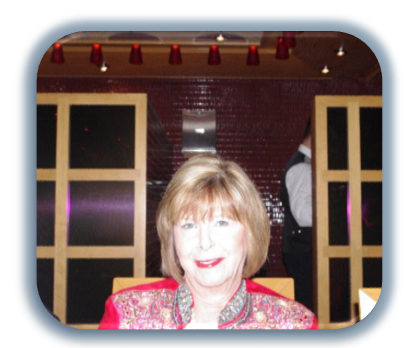 "You will be so glad if you go to Alaska. I have been three times. So much to see. Scenery is outstanding. I caught a salmon and took it back to ship for crew to cook. Yummy!!
Susan will plan a great trip for you."
Jodie B
BON VOYAGE!
YOUR GYPSY TRAVEL PLANNER,
SUSAN
We love referrals!
Please share this with all your family and friends!